Giebelstadt Airfield, Giebelstadt, 1960s
(Source: Richard Sheridan - see his email 69th DA Bde Page)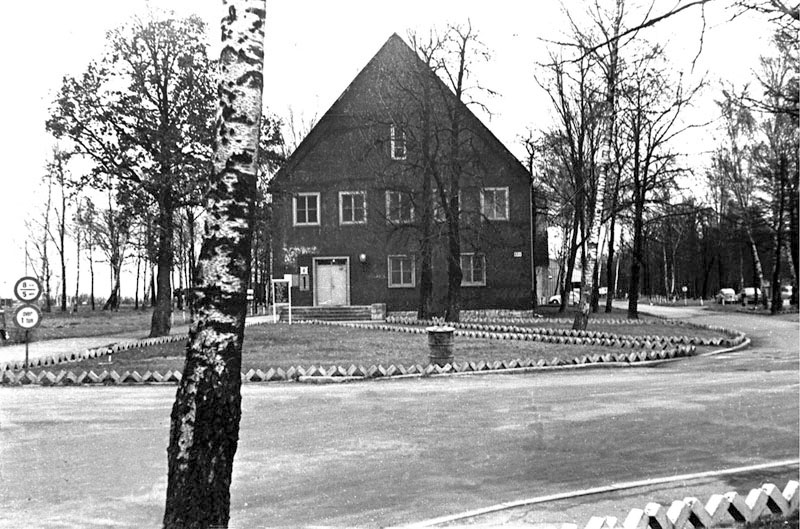 Post Chapel. To the left and down stairs was the PX and the tailor shop.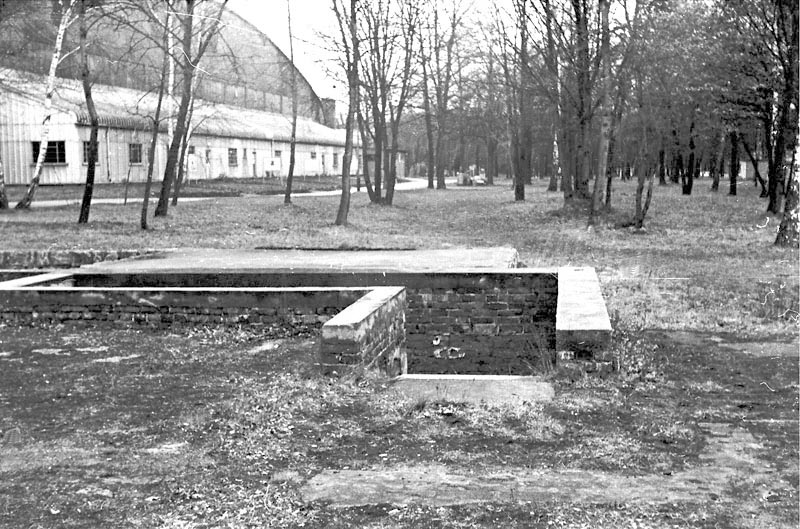 SPATS Hangar -
(1) This picture shows the hangar that housed the same data processing equip. that we had at the (radar) site. If I remember correctly, it's where they made the tapes we (put) into the x-tell equipment during some of the ORIs. They also checked out modifications before they were put into the base equipment. I know they a name for the guys that worked there but I can't remember what it was.
(2) Hangar that we converted into a battery composite motor pool.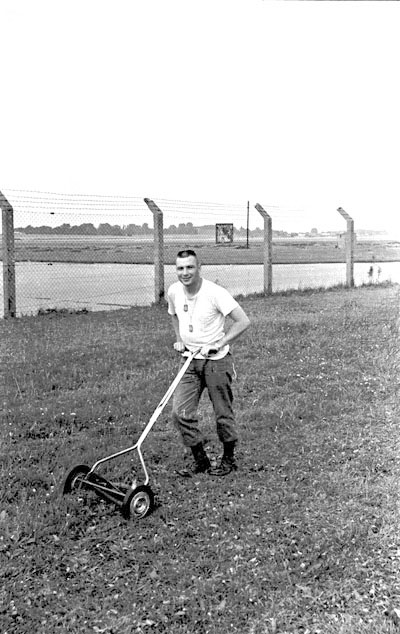 The guy with the lawn mower was Hammack I believe. I remember he was from the Shenandoah Valley Virginia. We used to laugh about my name being infamous there because of General Philip Sheridan burned the entire area down in the Civil War.