3rd Bn, 8th Cavalry - 8th Inf Div
(Source: Paul Cleary)
Coleman Barracks, Sandhofen.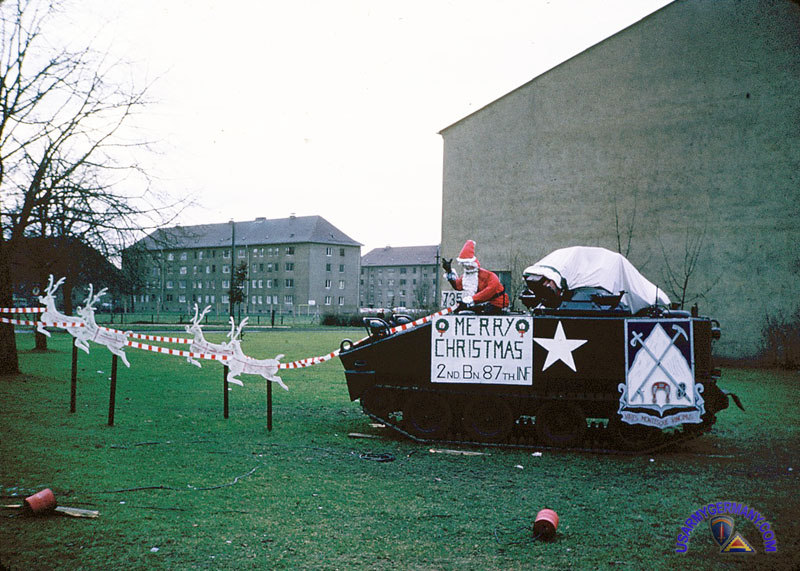 This is somewhat of a mystery picture. I don't remember that type of building on Coleman. (Webmaster note: 2nd Bn, 87th Inf was stationed at Sullivan Bsk, Mannheim in 1965. )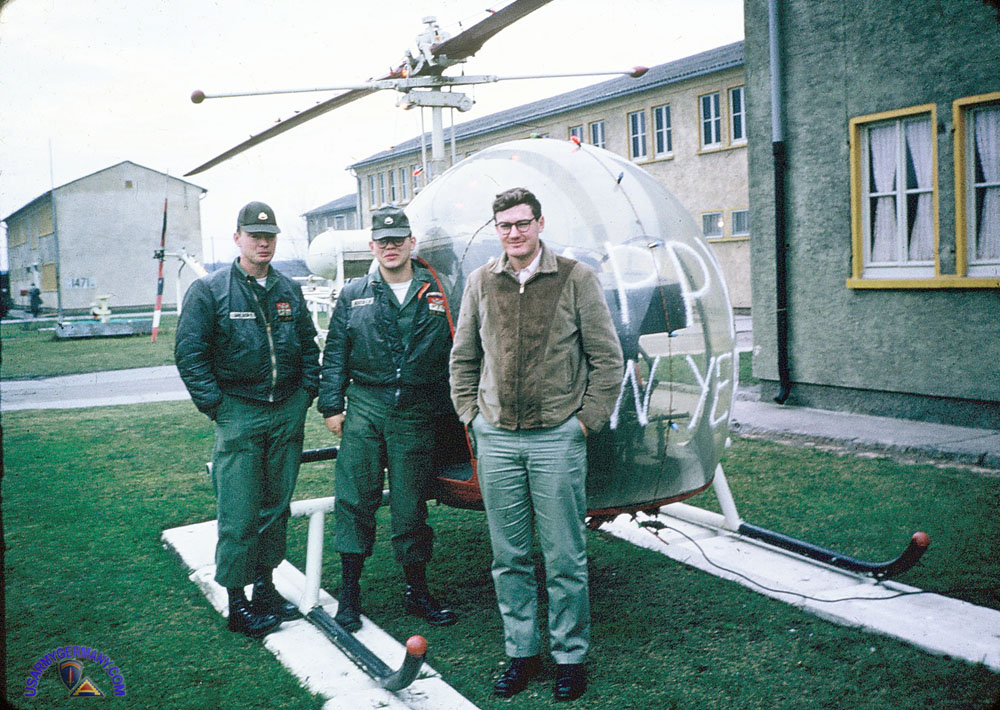 This picture was taken in front of D Trp orderly room. The H-13 is a static display which was decorated for Christmas and New Year. The three members of D troop are from left to right: spec Gregory, spec John Heaton and spec Wayne Luce. The building set back is possibly B or C troop orderly room, I think Hdq troop orderly room was over by the mess hall. I think directly across from D toop orderly room was an S and T unit.