631st Tactical Control Flight
(Source: Paul Costinett)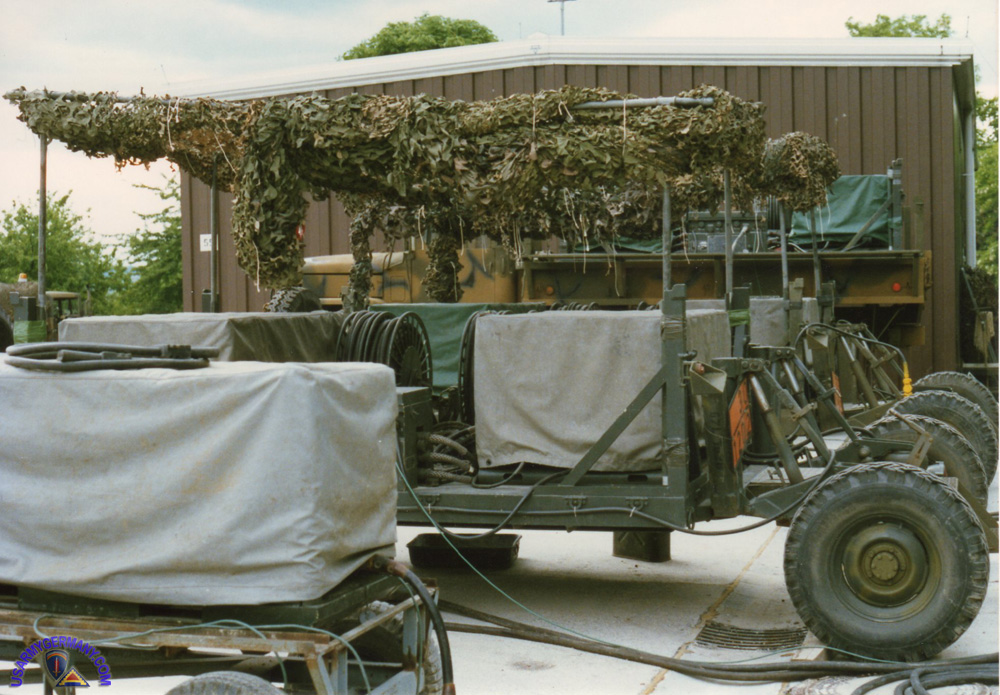 Color shot of -8 pallet with camoflauge bundled and attached to an overhead rail. Speed was of the essense when we set up. So putting the camo on a frame over the pallets expedited the set up. In the foreground, covered in grey canvas, is a -12 generator. On the far side of the -8 pallet is a M-35 mounted pallet. Everything is sitting on a concrete "pad" which was added along with an eventual overhang by 1990.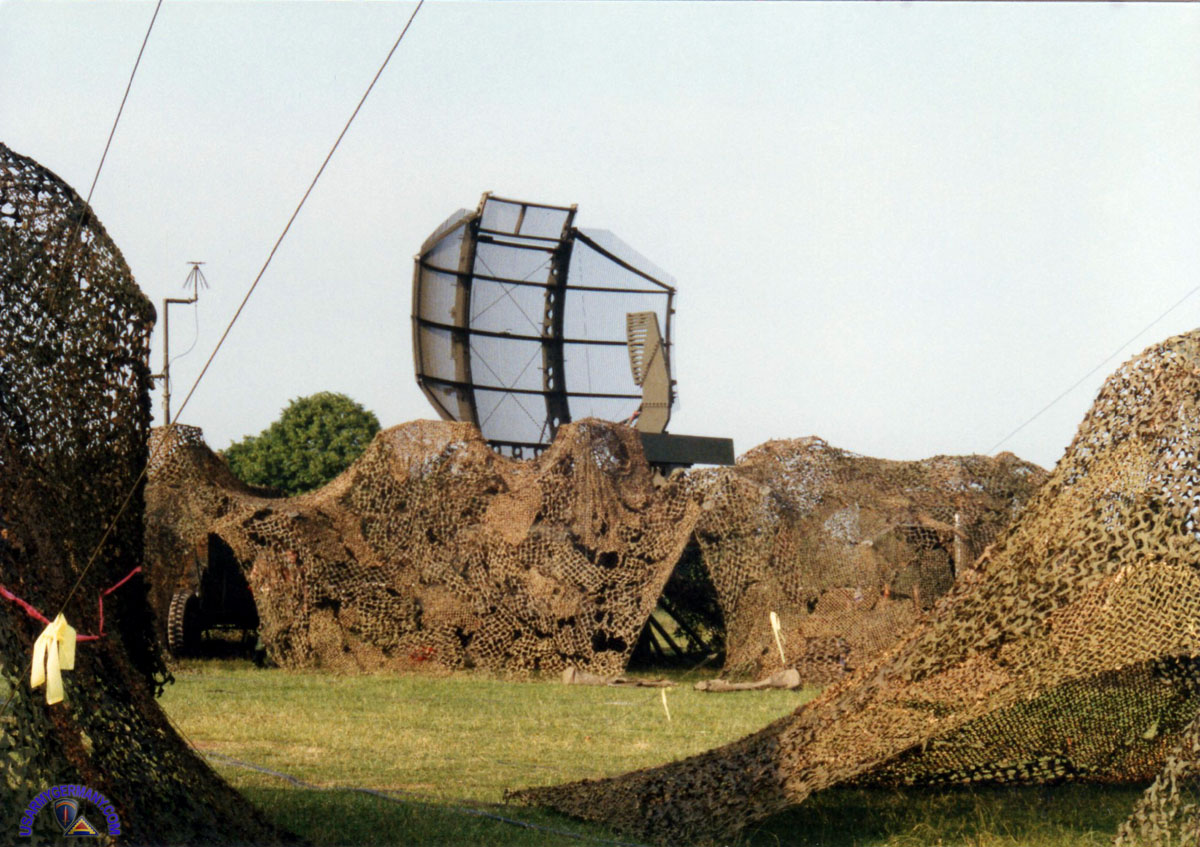 AN/TPS-43E radar sail in the background. Providing power to the radar was my primary mission. All vans were covered by camoflauge. This location is probably Kaltenbuch, W. Germany. We deployed there a lot. To the left is a UHF antenna, I think.