631st Tactical Control Flight
(Source: Paul Costinett)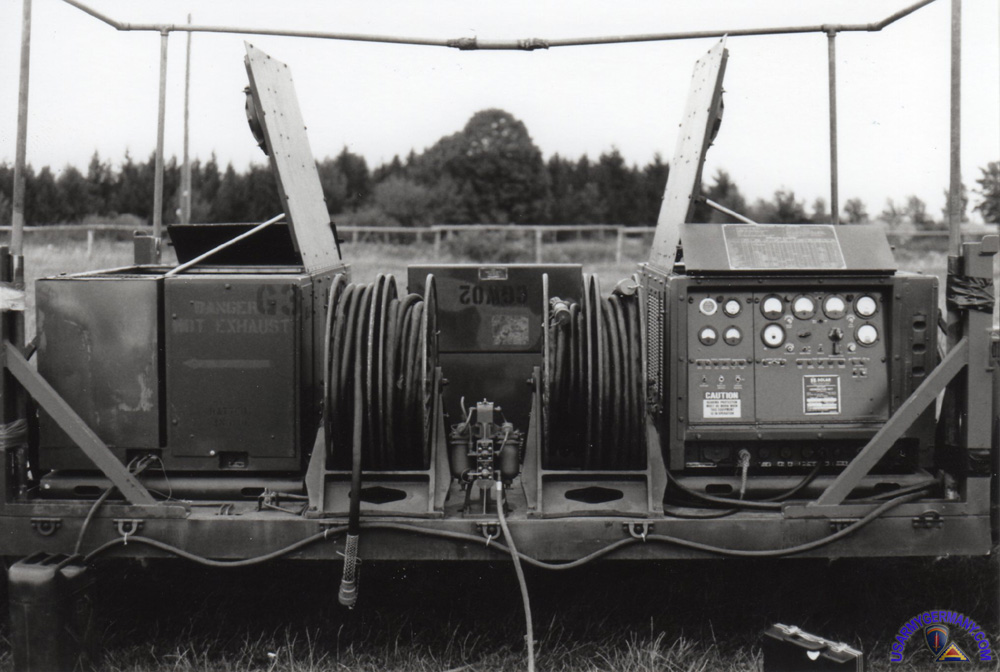 B&W of a -8 pallet outside the AGE shop before the overhang was built. These are twin EMU-30 gens mounted on mobilizer pallet. The line in the middle running to the ground is the JP-4 fuel line. On either side are the cable reels which held the 100 foot lengths of power cable we'd run to the "j-box".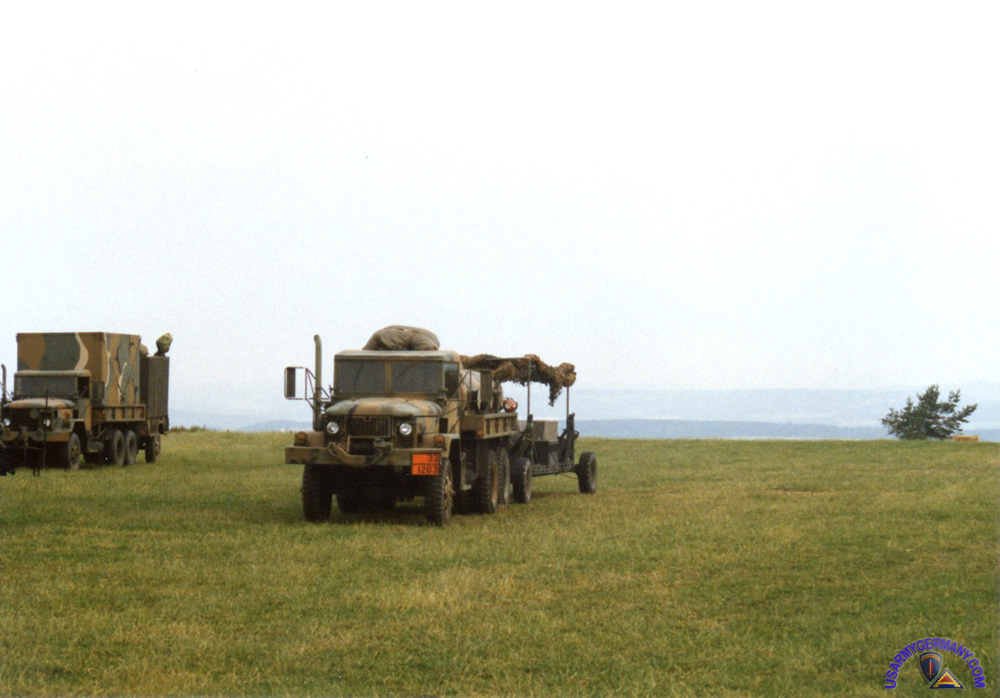 M-49 fuel truck (probably JP-4) and -8 pallet in tow, ready to move out. Truck to the left is an M-35 ground radio support truck with S-530 shelter in tow.