2nd Armored Cavalry Regiment, 1974
(Source: Steve Wilton, 2nd Sq, 2nd ACR)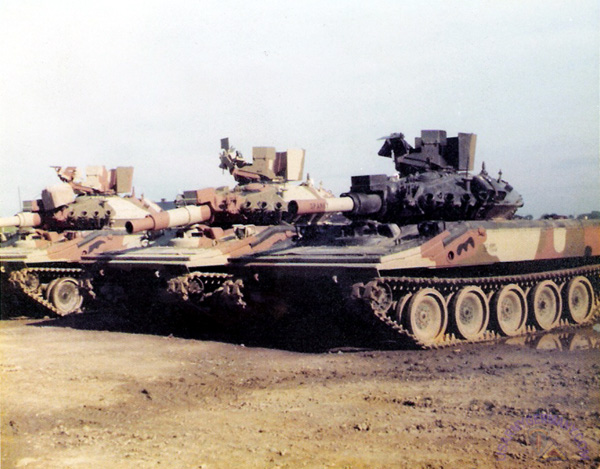 Three M551 Sheridan tanks sport a new camouflage pattern.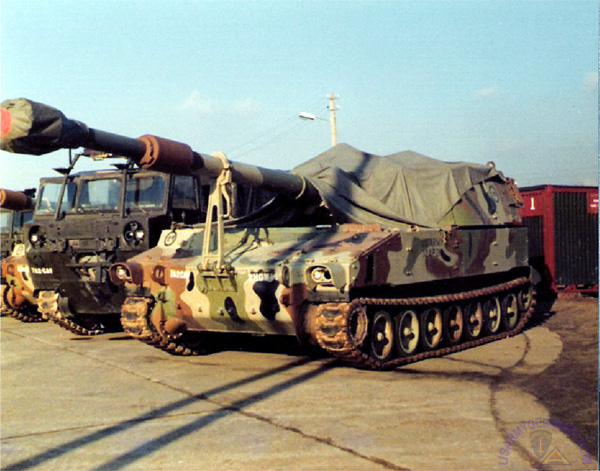 M-109 SP howitzer and M548 cargo carrier in the motor pool in Bamberg, November 1973.
The ammo carriers hadn't yet been painted.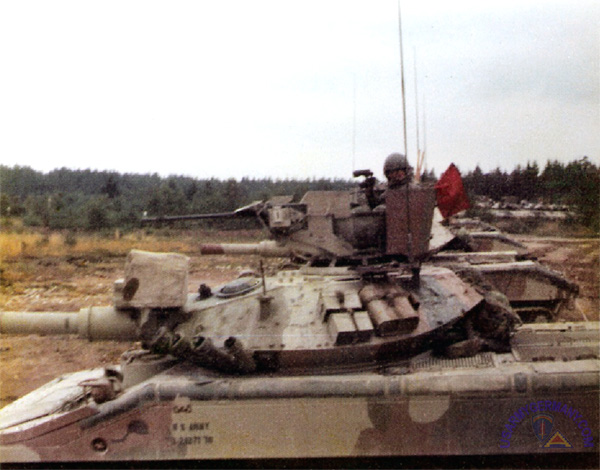 M551 Sheridan - the camouflage is visibly aged and weathered on this one. The photo of Sheridans on the range
was taken at Grafenwoehr in August of 1974. I'm guessing the vehicle is E-13, but I'm not sure. I do know the track
commander in the photo is SSG John Valdez although you can't see his face. I've got his name written on the
back of the photo.