16th Aviation Operating Detachment, 1962
(Source: J., 16th AOD/14th AATRIC/14th ATC)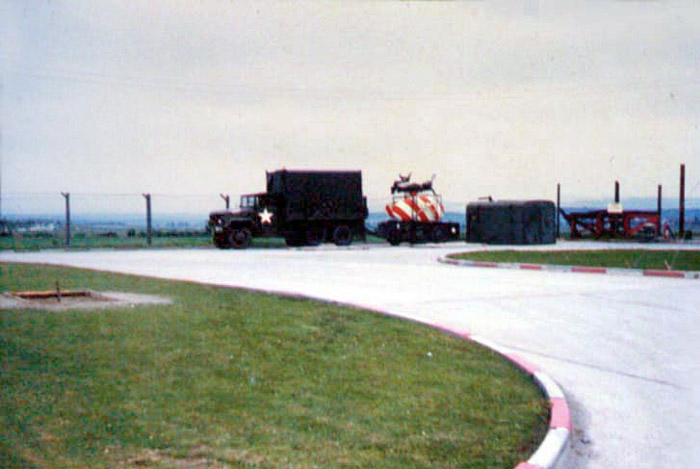 Indicator hut truck and Candy Stick ready to roll. AN/FPN-33, before the MTI was added? Precision (Azimuth & Elevation) for landings and takeoffs -- Search (Azimuth only). Only "mobile" Army GCA in Germany. Four other Army GCA's in Germany at AAF's, but they had to be set in concrete to be certified. This one traveled to many AAF's to get Army pilots current on GCA landings. Also filled border gaps in bad weather. Tower (portable control tower in the back of the deuce and a half)/GCA Section at times spent little time with the company. Some of the time, J. was assigned to them for their trips. They were a good bunch.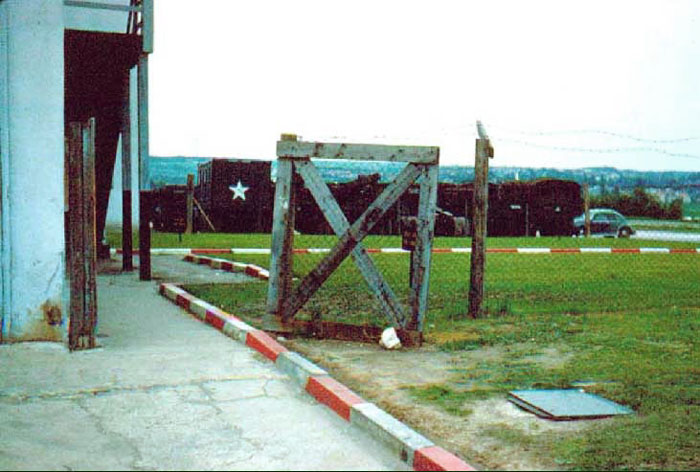 Company Area - stairs led to the Orderly Room - barracks, etc. Vehicles in the background belonged to a depot/maintenance unit that resided in the back part of the 16th AOD barracks.

Part of the lot used for storage and vehicle park - as seen from the Company Area