382nd Military Police Battalion
(Source: Kurt Braun (top pic) and Michael Hess (bottom pic) via Dick Burch)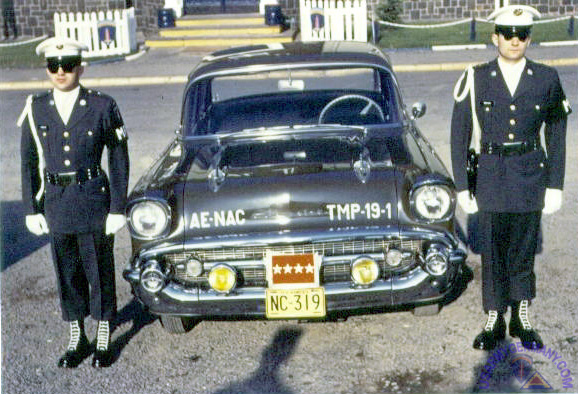 Another duty of members of Co C, 382nd Military Police Battalion was escorting VIP's either visiting or
going through the Baumholder Provost Marshal area of operation. Here members of C Company (L to R: F. Cole
and Kurt Braun) wait for their VIP at Smith Barracks, Baumholder, 1959-61. Picture provided by Kurt Braun, Co C.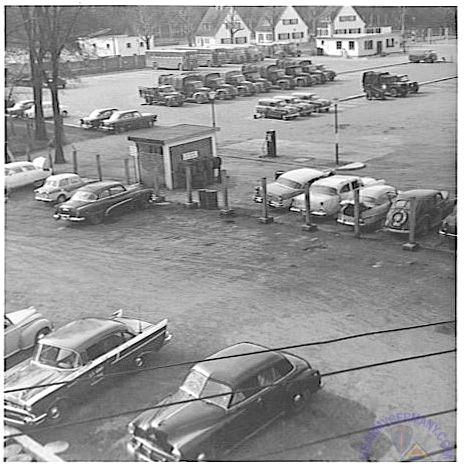 Mainz Detachment, Co B, 382nd MP BN, Dragooner Kaserne, Mainz, Germany 1959-62.
Picture provided by Michael Hess, Co B.