440th Signal Battalion
(Source: Donald Gannon)
Some 440th Signal Battalion communication equipment, mid-1960s.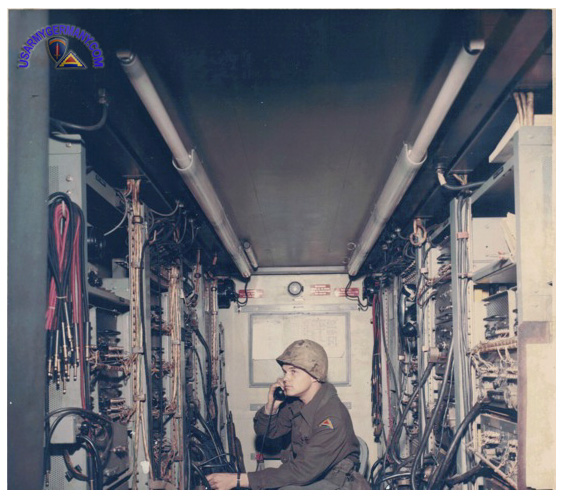 The MCC-6 provides carrier telegraph and carrier telephone facilities. The telephone carrier terminals may be used over normal radio relay circuits, such as Radio Repeater Sets MRC-54 and MRC-103. The carrier terminals are normally used to place telegraph carrier systems on channels of the telephone carrier system.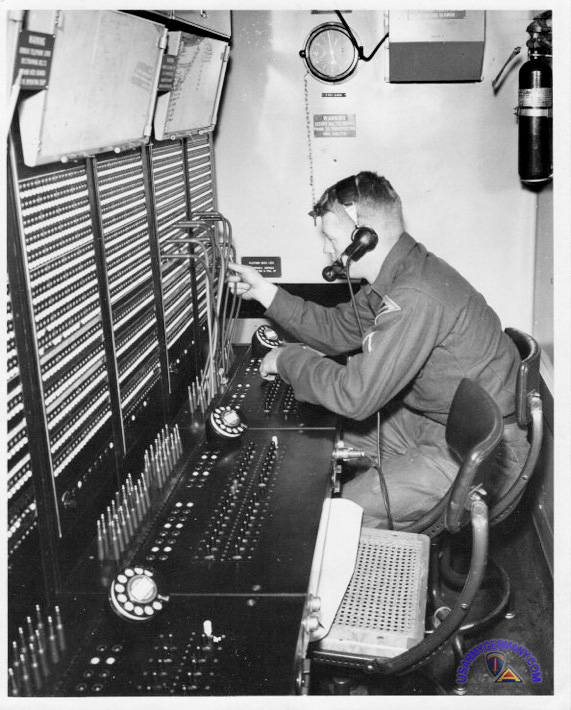 The AN/MTC-1 is an air- or vehicular-transportable manual central office which provides switching for 196 local-battery or common-battery subscriber lines and 20 manual or dial trunk circuits. The AN/MTC-1 is housed in two shelters -- the AN/MTA-3 and the AN/MTA-4. The MTA-3 contains three parallel switchboard positions. The AN/MTA-4 (see below) houses the relays, frames, storage batteries, and power panel.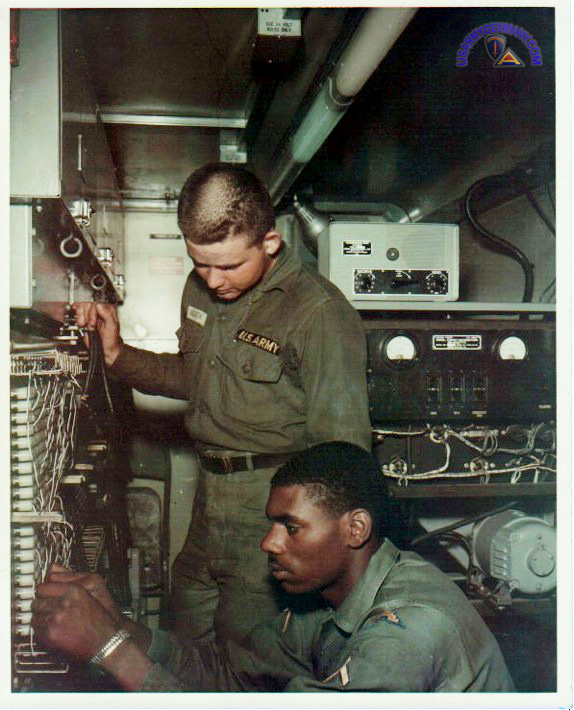 The MTA-4 shelter with the main distribution frames (3).