Melibokus Radio Station, 1955
(Source: Donald Neely )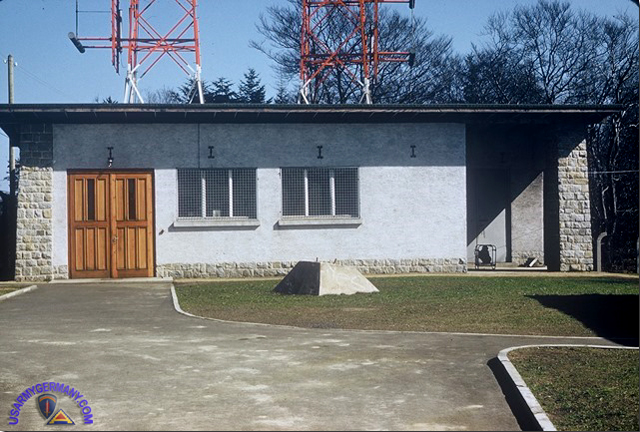 Operations building next to gate. Antenna towers in the back.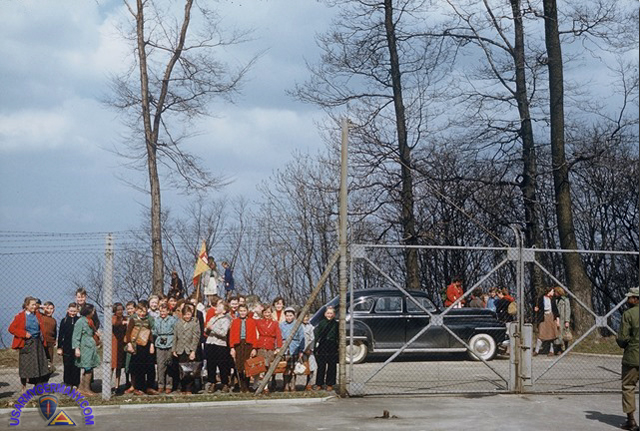 A group of school children check out the M/W site.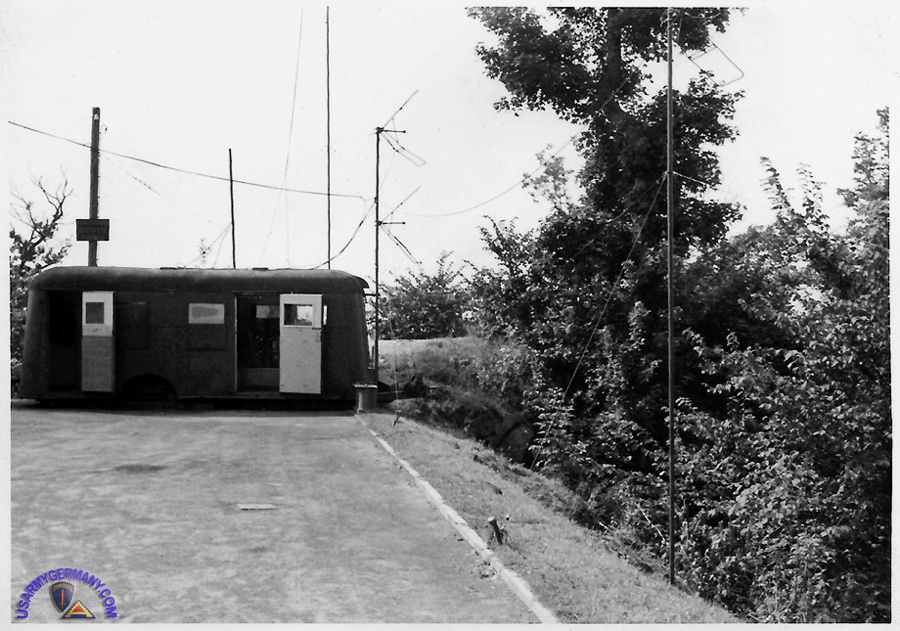 1955 - A detachment of the 32nd Signal Battalion. This is a mobile unit—wheels removed—that sat approximately 75 feet from our compound.