12th Transportation Company, 1964
(Source: Domingo Carrera)
2nd Platoon drivers.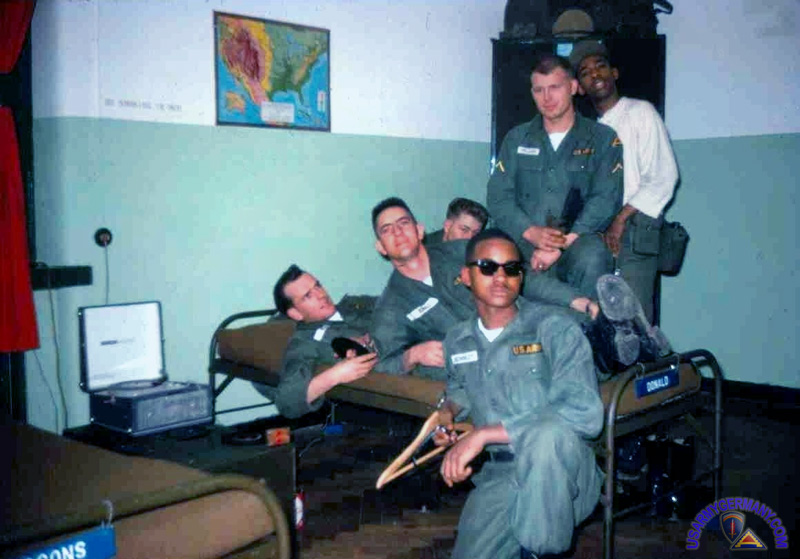 12TC2ndPt… Wayne Welch, Melvin Donald, Nelson, Jessy Sorensen…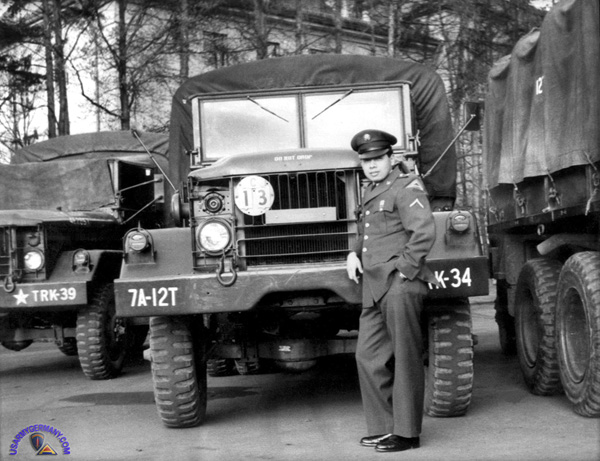 Each one of us was assigned a truck and trailer and as drivers we were responsible for the care and driving.
Each had a name tag in blue right in the front next to the yellow ID, showing the name of the "owner"
-- mine was the No. 34.