AFRC Garmisch - Facilities
(Source: Webmaster's collection)
RIESSERSEE HOTEL
If you have corrections or additional information, stories and photos, please contact the webmaster.
The Riessersee Hotel is located on the Riessersee - about 3 km south of Garmisch. The hotel was requisitioned by US Forces in 1945 and used as a hotel for officers, civilians and their families until 1952 when it was returned to its original owners.

Facilities during the AFRC era included a lakeside snack bar and terrace, a supper club, Sans Souci Bar, swimming, tennis, bicycles and miniature golf.

The original hotel was constructed around 1900 by the Buchweiser family that had owned the properties around the lake since the mid-1800s.

A 1400-meter long, purpose-built bobsled run (later extended to over 1600m) was constructed near the hotel in 1909 and was one of the most modern runs of its time. In 1936 it served as one of the sports venues for the 1936 Winter Olympics Garmisch-Partenkirchen.

In 1986, tragedy struck the hotel a day after Christmas: a gas explosion in the hotel resulted in 11 deaths and 14 injured among hotel guests and employees. The hotel was able to recover from that disaster and is now a 4-star spa and hotel.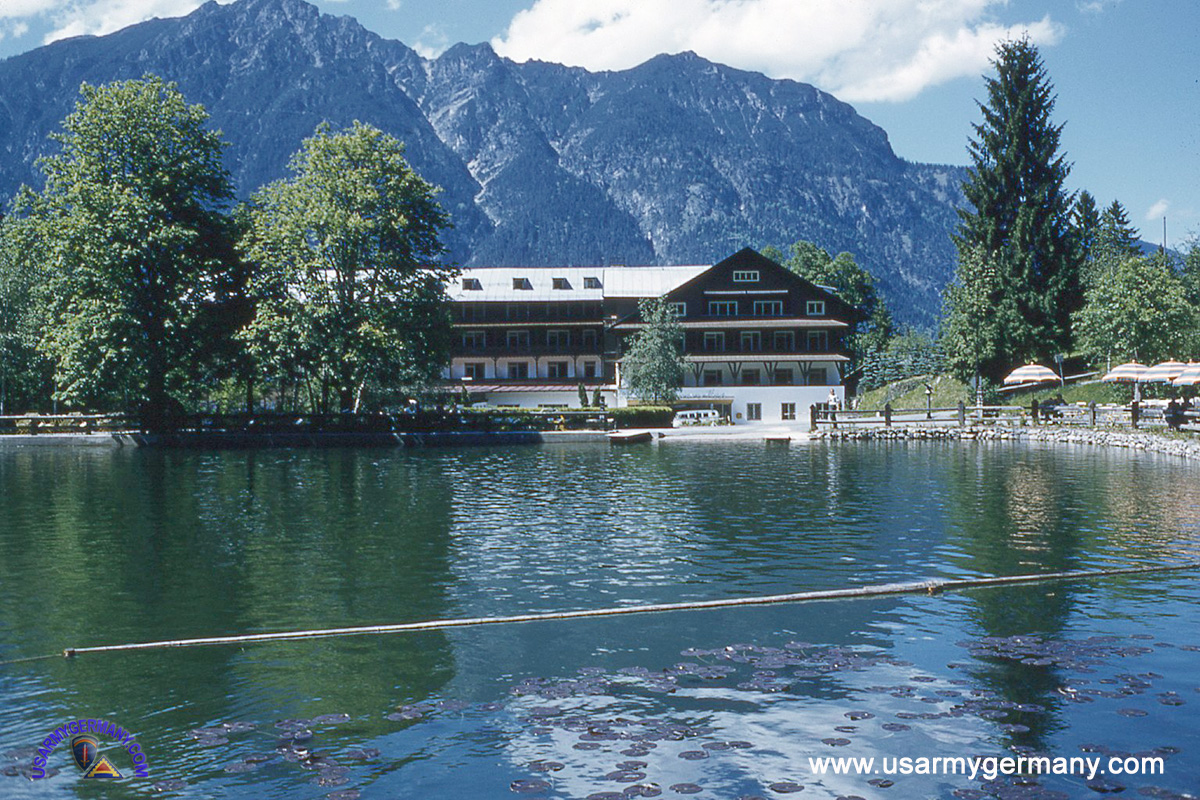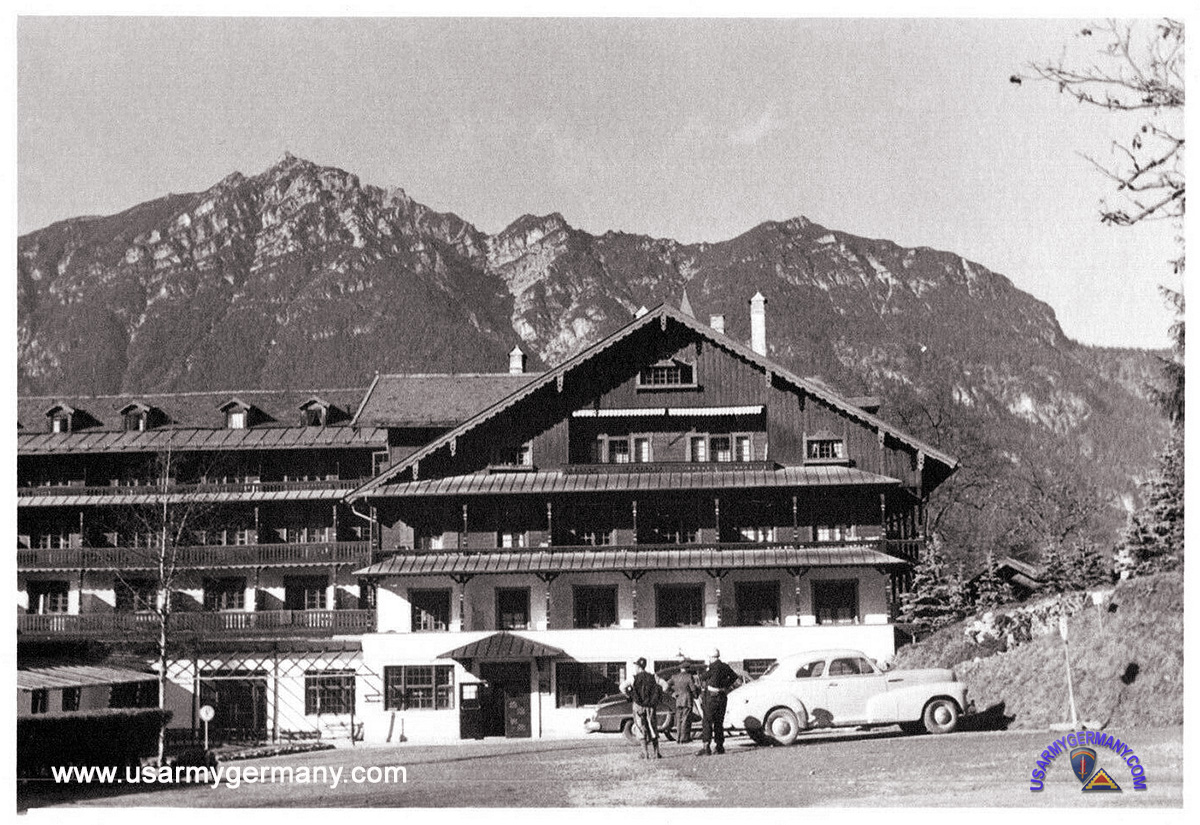 Photo taken in the 1950s.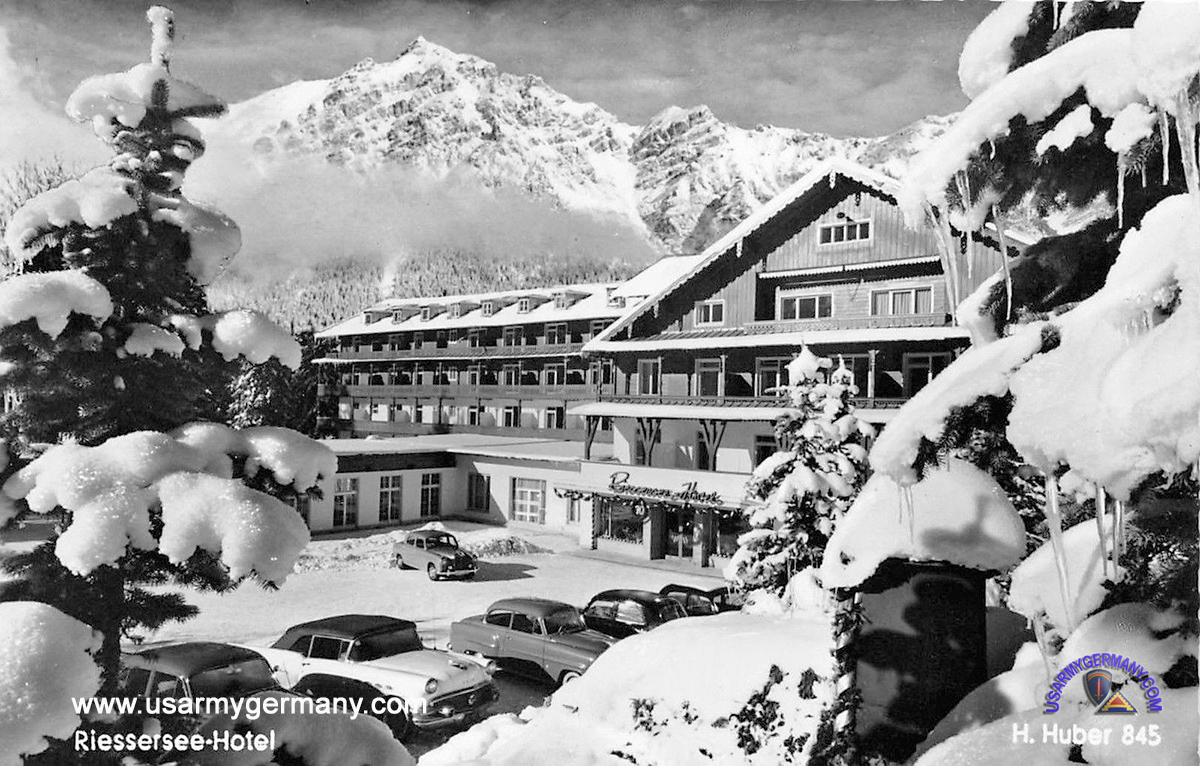 A great winter scene, 1950s. Hans Huber was a well known photographer in the Garmsich area and took many photos of Garmisch (including many of the hotels used by AFRC) in the early to mid-1900s.